!bgsound src="http://cicorp.com/music/military/military.mid">
PentagonCity.Net
PentagonShops.Com

This domain name is for sale


Serving the UN
No longer USA


9/11 Victims List

BobStoneLaw

Standing as a Stone for your Rights

PentagonShops.com


Pentagon City is home to the Pentagon, one of the world's largest buildings, and home to the
Armed Forces serving the IBOMIC
International Banking Oil Military Industrial Complex
Formerly protecting the United States citizens
Now serving International Corporations at US tax payer expense

Remembering US soldiers and sailors on Memorial Day
especially for the Great Generation (GG) who fought WWII and Korea
- the last wars against a truly dangerous enemy.
VietNam, Iraq, and Afghanistan were wars of choice for
GG Envy, medals, oil, and job security for the Military Industrial Complex.

The American people want the U.S. Military out of Iraq, Afghanistan, and Libya
Bush, Cheney and Obama say "so what?" and sent them to war anyway.

Truth - Justice - American Way
Lies - Dominance - Money

Yet it is also home to many international corporations, and some of the finest shops in the Washington DC area.

Jesse Ventura
former Governor and U.S. Navy SEAL

exposes the

Pentagon Conspiracy of 9/11
False Flag Operation for Military Industrial Job Security
and worldwide empire building

---

"U.S. Department of Defense"
Executive arm of the International Corporations
of the Military Industrial Oil Banking Complex
www.Pentagon.mil
Center for Advanced Military Studies (CAMS)
StrongMilitary.org
One Percent for Peace - The Real War on Terror
an interview with Dr. John Davies
Virginia's Governor Hon. Mark R. Warner
Pentagon City's Congressman Hon. Jim Moran
Pentagon City's Delegate Hon.Albert Eisenberg
DoD Antiterrorism Protection Force - removing the enemy
fighting fire with fire, using force and international law
TM Antiterrorism Prevention Force - removing the enmity
fighting fire with water, using "the force" and natural law
Brain Fingerprinting - detecting terrorists before they strike
EEG indicators of terrorist training stored in the brain
Computer Instruction Corporation - anti-hacker software
protecting our information systems
Computer Technology Incorporated - hardware sales and service
Operation Computerize Iraq - free enterprise and information
Vedic Technology of Defense
Map

Macy's

Nordstrom's

Fashion Sense
Partners
Other Local Malls
shopping near the Pentagon

Pentagon Photos


eMail: Webmaster@CICorp.com
Host: ColumbiaInternet.com
Some features of this site included in Microsoft FrontPage training class
for the USAF 7th Communications Group
---

9/11 was Job Security for the Military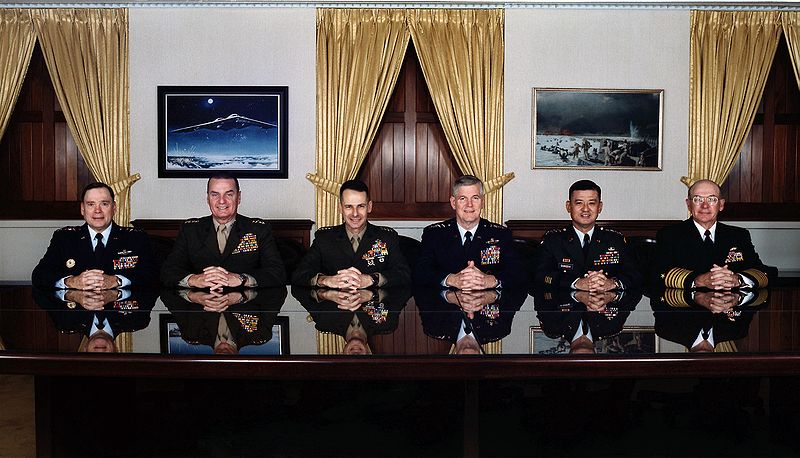 "We plan terrorist scenarios, practice simulations, and sometimes implement them,
so you will need us
Keep us busy, or we'll stage another False Flag attack like 9/11
We have no more major enemies.
Even China and Russia are our friends and trading partners.
We like wearing cool uniforms, and the status in the community.
We like our college tuition credits, officers clubs, retirement pensions,
and special discounts on mortgages, travel, you name it.
Without enemies or wars, we are useless drains on the economny
If you don't need us, we'll have to get real jobs producing something for the economy."
Homeland Security = Job Security (for us)
Yes we told the truth to the 9/11 Commission.
All three different versions!
"Why do you want to see the 9/11 Security Camera photos?
Trust us. There's nothing you civilians need to see.
Just keep paying your taxes, watching TV, sleeping, and supporting us."
Keeping Obama on a leash.
If he does not obey, and does not go along with wars, we tell the world
about his phony birth certificate and selective service draft card.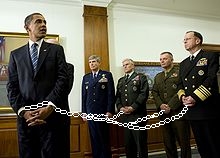 Keeping the President always in a state of war
War abroad or Martial law at home? Take your pick.
JFK Assassination - Admiral Lemnitzer's Revenge
for stopping Operation Northwoods and
for trying to stop the Viet Nam War
Seven Days in May



Movie about Joint Chiefs of Staff controlling the President
Starring Kirk Douglas
Based on one of JFK's favorite books
one he should have read again.
before One Day in November (1963)